Simply right click on the image below and copy to your desktop. PLEASE READ AND RESPECT our copyright policies at the bottom of the page!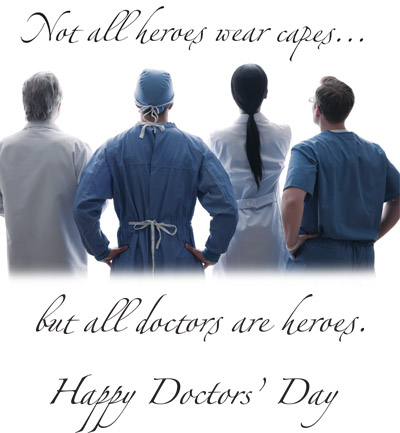 Copyright: This image may be used by hospitals and medical facilities to send Doctors' Day greetings to their physicians, via email only, and may not be published on the website of the said hospital without a referring link to www.doctorsday.org or the written permission of the owner, GreenFin. This may not be reproduced or distributed in any other way without the express written permission.
All content included on this site, such as greeting cards, text, graphics, logos, icons, photos, products, audio clips, digital downloads, data compilations, and software, is the property of GreenFin, or its content suppliers or licensors and is protected by United States and international copyright laws. The compilation of all content on this site is the exclusive property of GreenFin, and is protected by U.S. and international copyright laws. You may not modify, publish, transmit, participate in the transfer or sale of, reproduce, create derivative works from, distribute, perform, display, incorporate into another web site, or in any other way exploit any of the content, in whole or in part without the specific permission of GreenFin. This prohibition includes, but is not limited to, the use of any GreenFin images or product decoration without express written permission from GreenFin.